Mechanic Schools Directory is your resource for automotive repair training and education.
We pride ourself on being a quality, non-biased provider of mechanic schools, automotive training, and automotive technology education resources. Mechanic Schools Directory partners with only the finest technical colleges to give students an opportunity for success in the automotive industry.
In today's environment, cars are changing. New automotive technology is being developed daily, and the administrators of MSD have observed that careers in the automotive field are expanding to heights never seen before. Mechanic Schools Directory is the starting point for your automotive career. Mechanic Schools Directory offers information about the leading technician education, auto-manufacturer programs and mechanic training opportunities.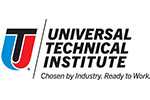 At UTI, you won't just train for a career. You'll train for success. The hands-on training and high-tech skills you'll get at UTI will put you on the fast track to a rewarding career as a professional technician.* Across the nation, you'll find UTI-trained technicians working in great jobs with top manufacturers, dealerships and repair shops. That's because employers know when they hire UTI graduates that they're getting skilled technicians with experience on the latest vehicles and technologies. And with UTI's accelerated training programs, you'll be ready to graduate and start your career as a professional technician in about one year.** ...[MORE]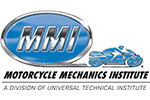 Success, respect and the career of your dreams. It all starts at MMI. When you train at MMI, you'll get the hands-on, high-tech skills required to begin a career as a motorcycle technician.* You'll learn from MMI's trained instructors as you're completely immersed in a professional environment. Your training program will cover everything from engine operation, and fuel and electrical systems to troubleshooting and diagnostics. And you can customize your education with training in the manufacturer electives you choose....[MORE]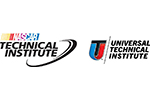 You'll break out of the pack when you train at NASCAR Tech. As the exclusive provider of NASCAR technician training, NASCAR Tech provides highly specialized, hands-on training endorsed by the world's premier motorsports organization....[MORE]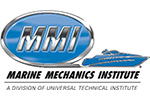 At MMI, you'll get the skills you need for a career you'll love. You'll learn from instructors with real-world experience and receive hands-on training on state-of-the-industry marine technology....[MORE]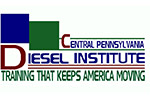 Central Pennsylvania Diesel Institute (CPDI) provides small personalized classes and prepares students for employment in all areas of diesel repair, maintenance, failure analysis, and diagnosis in the following subject areas; diesel engine repair, truck chassis and brakes, truck drive trains, electrical & advanced vehicle electronics diagnostics, and diesel engine performance. With over 30 years in the industry our instructors have real world experience and will prepare students for long term success....[MORE]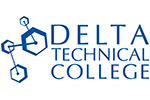 Whether you're looking for a new career, or searching to enhance your current position, Delta Technical College(DTC) can help kick-start your educational goals.
Through a diverse, innovative mix of mechanical trades, transportation, health and wellness, as well as allied health programs, DTC has earned a reputation for excellence in meeting local community needs, in regards to its workforce. ...[MORE] Since 1946, Lincoln Tech has been helping students achieve professional success through personalized career support and hands-on, job-specific education. our in- depth training programs are designed to meet the changing needs of today's tough job market, and cover a variety of fields, including: Health Sciences, Business and information Technology, Spa & Cosmetology, Automotive Technology, Welding, HVAC and Electrical.
To speak with an Admissions Representative please call toll free: 877-385-4155
...[MORE]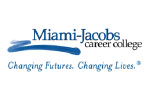 Miami-Jacobs Career College (MJCC) has a history of helping students succeed through hands-on education and career training. Our faculty and staff work to ensure that when you've completed your program, you're truly ready to begin your career....[MORE]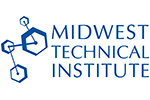 Whether you're looking for a new career, or searching to enhance your current position, Midwest Technical Institute (MTI) can help kick-start your educational goals.
Through a diverse, innovative mix of mechanical trades, transportation, health and wellness, as well as allied health programs, MTI has earned a reputation for excellence in meeting local community needs, in regards to its workforce. ...[MORE]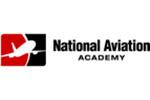 Since 1932, National Aviation Academy has prepared students for a wide range of skills needed in the aviation industry. Whether you want to work on electronics in the cockpit or fix a turbine engine that takes people across the globe, we have a program for you. With a respected name in aviation maintenance and a curriculum designed by industry professionals, we are at the cutting edge of what the future of aviation wants and needs. Our campuses are located in locations enriched with history, culture and entertainment. With resources like career placement, student services and financial aid (for those who qualify). So let National Aviation Academy give you the tools you need to be successful....[MORE]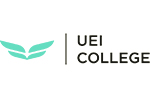 At UEI College, we want you to succeed. We're like a family and we want you to be a part of it. From the moment you enter our school, to graduation and beyond, we are right there with you. Our mission is to prepare students for employment by providing industry-relevant education and training within a positive, supportive and caring environment.
Whether it be a career in the Healthcare field with Medical Billing and Insurance Coding or Dental Assisting, or you're interested in Business, Criminal Justice, Computer Systems Technician, or our various other programs*, UEI College gives you the best it has to offer. With quality, hands-on programs to get you where you want to be, UEI College is here for you. ...[MORE]