Mechanic Schools Directory is your resource for automotive repair training and education.
We pride ourself on being a quality, non-biased provider of mechanic schools, automotive training, and automotive technology education resources. Mechanic Schools Directory partners with only the finest technical colleges to give students an opportunity for success in the automotive industry.
In today's environment, cars are changing. New automotive technology is being developed daily, and the administrators of MSD have observed that careers in the automotive field are expanding to heights never seen before. Mechanic Schools Directory is the starting point for your automotive career. Mechanic Schools Directory offers information about the leading technician education, auto-manufacturer programs and mechanic training opportunities.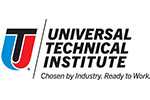 At UTI, you won't just train for a career. You'll train for success. The hands-on training and high-tech skills you'll get at UTI will put you on the fast track to a rewarding career as a professional technician.* Across the nation, you'll find UTI-trained technicians working in great jobs with top manufacturers, dealerships and repair shops. That's because employers know when they hire UTI graduates that they're getting skilled technicians with experience on the latest vehicles and technologies. And with UTI's accelerated training programs, you'll be ready to graduate and start your career as a professional technician in about one year.** ...[MORE]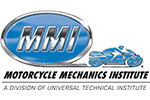 Success, respect and the career of your dreams. It all starts at MMI. When you train at MMI, you'll get the hands-on, high-tech skills required to begin a career as a motorcycle technician.* You'll learn from MMI's trained instructors as you're completely immersed in a professional environment. Your training program will cover everything from engine operation, and fuel and electrical systems to troubleshooting and diagnostics. And you can customize your education with training in the manufacturer electives you choose....[MORE]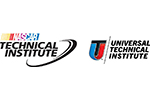 You'll break out of the pack when you train at NASCAR Tech. As the exclusive provider of NASCAR technician training, NASCAR Tech provides highly specialized, hands-on training endorsed by the world's premier motorsports organization....[MORE]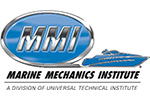 At MMI, you'll get the skills you need for a career you'll love. You'll learn from instructors with real-world experience and receive hands-on training on state-of-the-industry marine technology....[MORE]