Auto Body & Collision School – Specialize in Collision Technician Training
With the vast number of drivers on the road, there are always going to be accidents and fender benders each day. Auto body and Collision Technician Training will always be a commodity. Auto body Specialists are always in need and you can learn the skills and knowledge it takes to be one of these sought after Collision and Repair Technicians.
Get down and dirty with the construction of vehicles. Learn the repairing of frame damage, welding and other methods. With the growing technology in plastics, welding and more, there are so many new methods of repair in today's Auto Body industry. Methods that you as a Auto Body and Collision student can embrace.
With so many Collision Technician education programs to choose from, we have done the research for you. Check out the featured collision schools and find the auto body school that is right for you. Just one click and you can receive the information straight from the collision school of you choice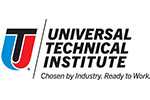 At UTI, you won't just train for a career. You'll train for success. The hands-on training and high-tech skills you'll get at UTI will put you on the fast track to a rewarding career as a professional technician.* Across the nation, you'll find UTI-trained technicians working in great jobs with top manufacturers, dealerships and repair shops. That's because employers know when they hire UTI graduates that they're getting skilled technicians with experience on the latest vehicles and technologies. And with UTI's accelerated training programs, you'll be ready to graduate and start your career as a professional technician in about one year.** ...[MORE]

Programs: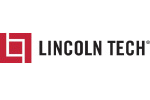 Since 1946, Lincoln Tech has been helping students achieve professional success through personalized career support and hands-on, job-specific education. our in- depth training programs are designed to meet the changing needs of today's tough job market, and cover a variety of fields, including: Health Sciences, Business and information Technology, Spa & Cosmetology, Automotive Technology, Welding, HVAC and Electrical.
To speak with an Admissions Representative please call toll free: 877-385-4155
...[MORE]
Programs:
Collision Repair and Refinishing