Auto Body & Collision School – Specialize in Collision Technician Training
With the vast number of drivers on the road, there are always going to be accidents and fender benders each day. Auto body and Collision Technician Training will always be a commodity. Auto body Specialists are always in need and you can learn the skills and knowledge it takes to be one of these sought after Collision and Repair Technicians.
Get down and dirty with the construction of vehicles. Learn the repairing of frame damage, welding and other methods. With the growing technology in plastics, welding and more, there are so many new methods of repair in today's Auto Body industry. Methods that you as a Auto Body and Collision student can embrace.
With so many Collision Technician education programs to choose from, we have done the research for you. Check out the featured collision schools and find the auto body school that is right for you. Just one click and you can receive the information straight from the collision school of you choice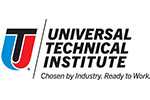 Since 1965, Universal Technical Institute (UTI) has prepared students for successful careers in the Automotive, Diesel, and Collision Repair industries. With campuses located across the U.S., UTI is committed to providing the highest quality of education. Start a long-lasting career as a technician with UTI's rewarding training programs. UTI's classes combine theoretical learning with hands-on experience, often on the most recent vehicles to roll off their manufacturer partners' assembly lines. Start Your Technician Career Today! ...[MORE]

Programs: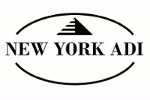 Welcome to New York Automotive & Diesel Institute. We're known exclusively for training students to become Master Automotive, Diesel & Collision Technicians - knowledgeable in all aspects of repair and service of cars, trucks and diesel engines....[MORE]

Programs:
Master Certified Collision Repair Technician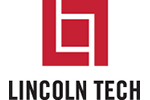 Since 1946, Lincoln Tech has been helping students achieve professional success through personalized career support and hands-on, job-specific education. our in- depth training programs are designed to meet the changing needs of today's tough job market, and cover a variety of fields, including: Health Sciences, Business and information Technology, Spa & Cosmetology, Automotive Technology, Welding, HVAC and Electrical.
To speak with an Admissions Representative please call toll free: 877-385-4155
...[MORE]
Programs:
Collision Repair and Refinishing