written on: September 16, 2008 by Mechanic Schools Directory
Lincoln Technical Institute has long been a leader in the Mechanic Schools educational circuit. MSD looks at what makes LTI such a strong candidate for prospective students.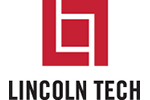 Lincoln Technical Institute
was first created in 1946 to provide troops post-war automotive job training . As the years have gone by, Lincoln Technical Institute has kept a commitment to remain on the cutting edge of automotive education. LTI's instructors are industry-experienced and kept abreast of the latest mechanic resources and tools. Lincoln Technical Institute locations are equipped with state of the industry automotive repair facilities to submerse students into a hands-on learning environment. This ensures that graduates from Lincoln Technical Institute leave the mechanic school knowing not only the theory of automotive repair, but also the practice.
Lincoln Technical Institute offers the convenience of both day and evening classes and has locations all over the United States. LTI also gives students multiple career path options by providing a wide array of technical programs.
Lincoln Technical Institute Programs:
Lincoln Technical Institute Locations:
Lincoln Technical Institute - Columbia, MD
Lincoln Technical Institute - Grand Prairie, TX
Lincoln Technical Institute - Mahwah, NJ
Lincoln Technical Institute - Queens, NY
Lincoln Technical Institute - Philadelphia, PA
Tags: Automotive
Other articles on Automotive